Urban dance culture, hip hop and breakdance have created the environment for a new range of branded garments that are individualistic yet help to identify with a group. Designs On U can provide a range of clothing that can accommodate the requirements though the use of screen print, applique and embroidery designs to give an unusual effect to what may be a plain ordinary garment at the start.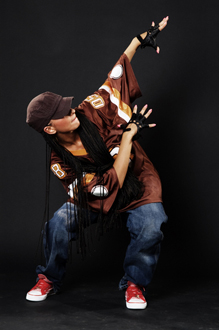 From the street to the dance floor from traditional to funky.
ask what we can do to get your ideas into print an onto your garments.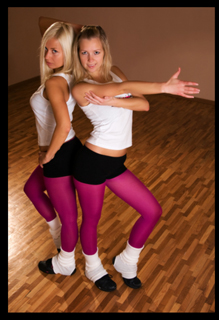 T Shirts, shorts, leotards, socks
all can be supplied to order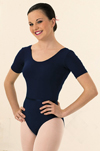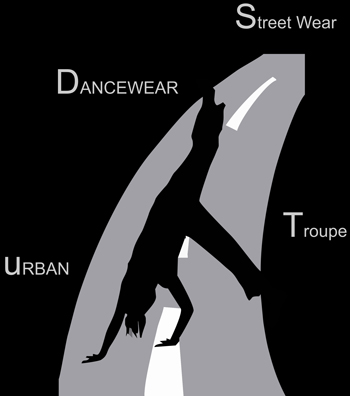 CALL US ON 01270 761686 AND LET US PRINT OR EMBROIDER YOUR EXCLUSIVE DESIGNS TO YOUR DANCEWEAR
All our designs are undertaken in house and we have over 10 years experience in embroidery and print design so that we can provide a total service to customers.

We supply a complete range of fashionable clothing all of which can be specifically printed as shown on Urban T shirt just give
us the design and we will do the rest
FREE EMBROIDERY DESIGN
VECTOR AND ARTWORK DESIGNS
CREATED FOR YOUR DANCE GROUP
For the more traditional dancewear which can printed with the club design or a funky print, we can offer dance schools the opportunity to apply their own designer print or have their own dancewear made for them.
We have supplied Kirsty Coopers - Storm Dance students a range of specially decorated dance tops and you can see from the images below we can supply a complete package of clothng from T shirts to custom made garments just for your school or club.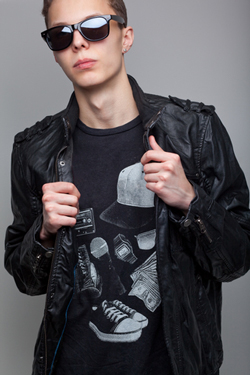 Jazzsuits, jazz tops, jazz pants and catsuits